Elegant, effortless and flavoursome. Be warned! This mediterranean inspired mezze is super addictive! A salty, sweet and nutty dish, served as an impressive hors d'oeuvre or a main, to please 1 or a crowd! 
Suggested ingredients;
1/3 cup EVOO

1 punnet of cherry tomatoes 

1/2 cup of mixed olives

200g creamy feta (featuring Epiros Greek Goat Feta)

1/2 semi firm pear-thinly sliced

1 fig-sliced

A sprinkling of rosemary, or your fav herb

2 tablespoons pomegranate 

1 tablespoon of honey

Handful of walnuts
Pre heat oven to 200°C
Start with an oven proof or earthen ware dish. A small cast iron skillet works well too. 
First, assemble half the cherry tomatoes, half of the olives and half of the herbs on the pan. Drizzle half the olive oil over the dish. 
Place the whole block of feta in the middle of the dish. Arrange the rest of the ingredients over the dish. Pour the remaining olive oil over the top of arrangement. 
Bake for 20 to 25 minutes or until cheese is slightly charred on the top. 
Serve piping hot with toasted pita bread or crusty sourdough bread.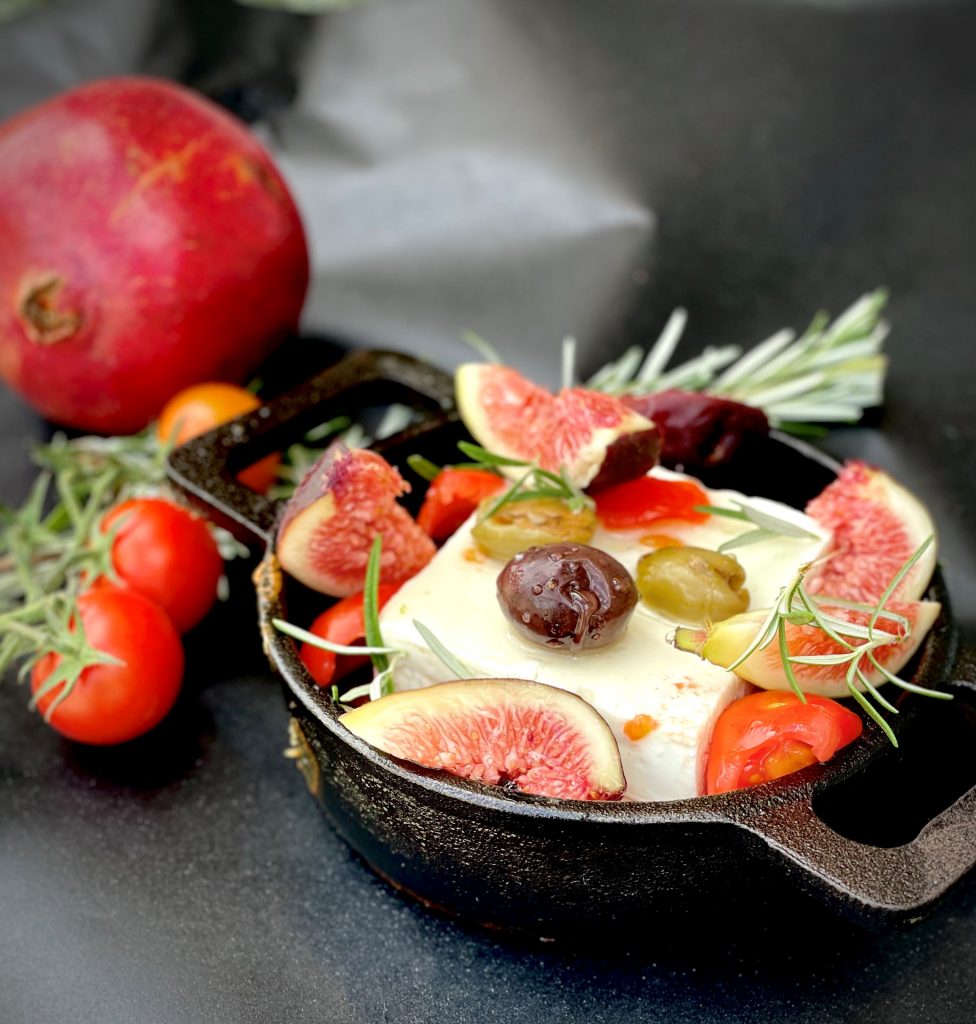 Play with these ingredients for a different twist;
Red onion
Sliced capsicum 
Spinach 
Lemon rind
Honey
Sesame seeds
Capers
Herbs & Spices
Thyme
Oregano
Parsley
Mint
Chilli flakes
Fennel seeds
Garlic
Happy cooking,
Chef Nelly👩🏻‍🍳