Make this quick and easy creamy smooth cheese spread to enjoy breakfast, lunch or anytime. Add fresh berries, dried fruits, honey and nuts for a decadent sweet treat or for a savoury version add toppings of olives, blistered cherry tomatoes, grilled garlic and fresh herbs for an effortless lunch. 
Base Spread Ingredients:
250g mascarpone cheese

1 tablespoon of extra virgin olive oil

1 tablespoon honey

4 tablespoons apple or orange juice
Method:
Blend the mascarpone, extra virgin olive oil, honey and juice until smooth.
To make it sweet:
Toast slices of your favourite sourdough bread. Spread on a generous amount of whipped mascarpone. Add fresh berries, dates, thyme, almonds slivers and a finishing drizzle of honey.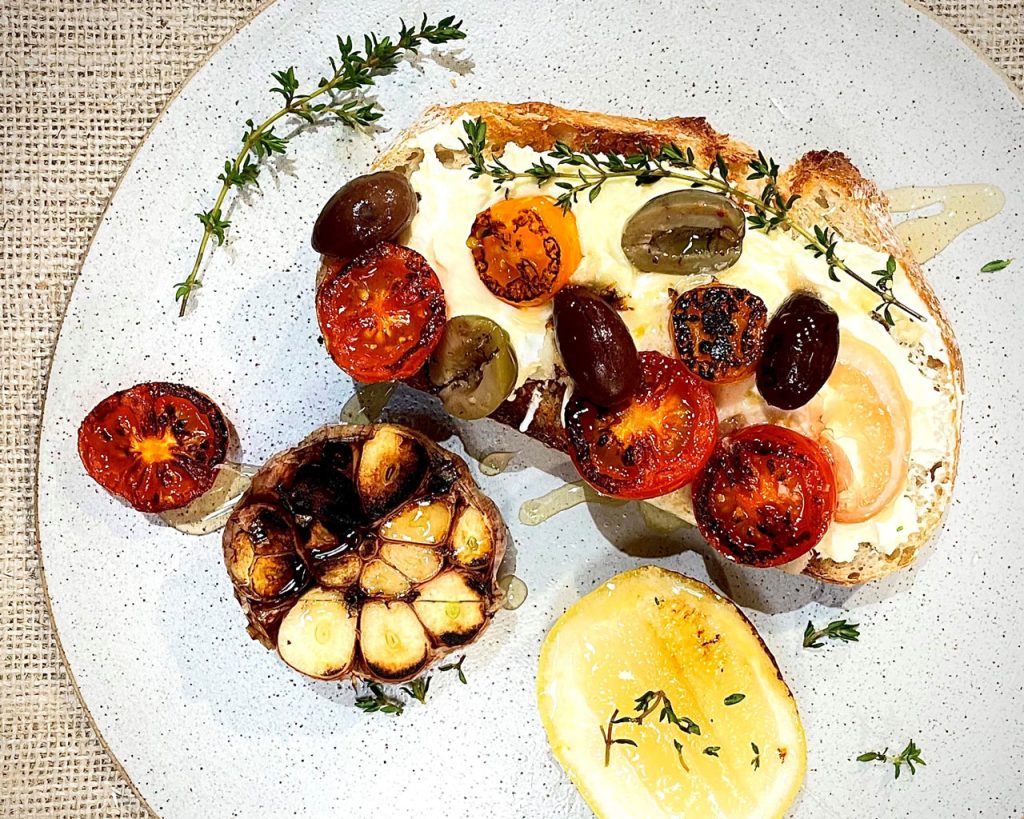 To make it savoury:
Slather cheese spread on your favourite toasted crusty bread and top with Mediterranean mix olives, grilled garlic, and tomatoes plus some chopped fresh herbs. Finish with a squeeze of lemon juice and a fine grating of the rind. Simple yet delicious!
Happy cooking!
Chef Nelly